Perfect for when your culture makes you wear restrictive dresses and deems it inappropriate for you to ever open your legs!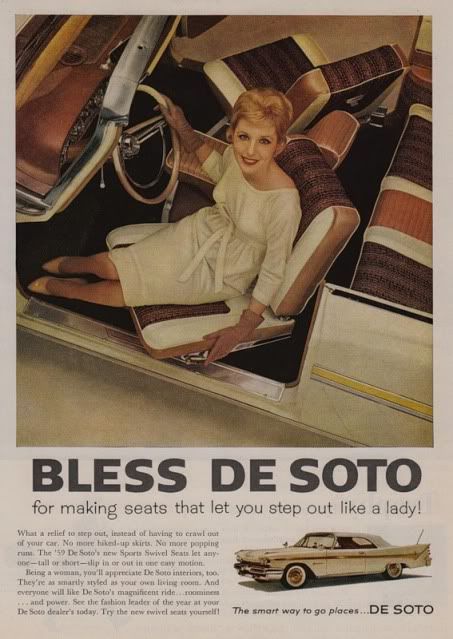 Text reads:
BLESS DE SOTO

for making seats that let you step out like a lady!

What a relief to step out, instead of having to crawl out, of your car. No more hiked up skirts. No more popping runs. The '59 De Soto's new Sports Swivel Seats let anyone -- tall or short -- slip in and out in one easy motion.

Being a woman, you'll appreciate De Soto interiors, too. They're as smartly styled as your own living room. And everyone will like De Soto's magnificent ride... roominess... and power. See the fashion leader of the year at your De Soto dealer's today. Try the new swivel seats yourself!