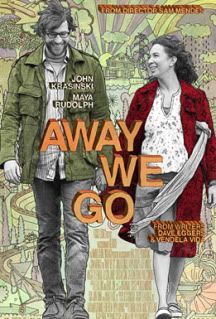 This film
was completely lovely from start to finish. The women totally stole the show, too. Maya Rudolph, Catherine O'Hara, Allison Janney, Maggie Gyllenhaal, Carmen Ejogo, and Melanie Lynskey were fantastic.
I don't want to spoil anything, but there's this scene -- with Verona and Burt (Maya Rudolph and John Krasinski) lying on a trampoline under the stars making promises to each other about how they will raise their soon-to-be-born daughter -- that made tears just roll down my cheeks.
SEE THIS MOVIE. And check out Melissa Silverstein's
interview with Maya Rudolph
about the film at Women & Hollywood.