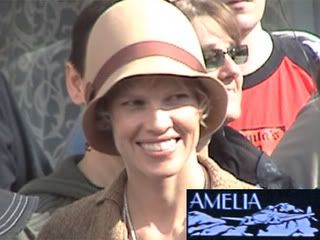 After her awesome portrayal of Alice Paul in
Iron Jawed Angels
, I'm totally excited about the choice of Hillary Swank to play Amelia Earhart in the upcoming biopic
Amelia
, which is currently in production and expected to hit theaters in 2009.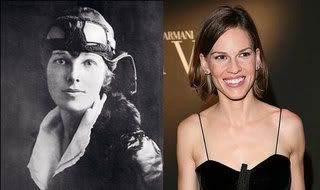 I also couldn't be any more jazzed about the fact that the director of this film is none other than the amazing
Mira Nair
(of
The Namesake
,
Vanity Fair
, and
Monsoon Wedding
fame).
Meanwhile, Amy Adams is set to play Amelia Earhart in
Night at the Museum 2
, which is also due out next year.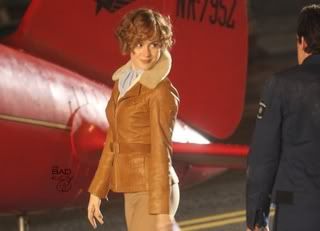 It's kinda cool to see Amelia Earhart getting some big-screen recognition. I always thought she would have made a good addition to the time-travelling group of historical figures in
Bill and Ted's Excellent Adventure
, but they decided to go the token route and make Joan of Arc the only girl in the group. And
she
didn't even have any lines in the movie!