A small sampling of the wide array of products available from Cafepress: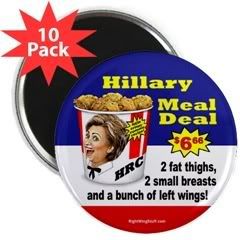 I can just hear the denfenders of such apparel now, with such cases as:
"They're not anti-
woman
, they're just anti-
Hillary
!"
Uh-huh. Because the last time I checked, calling a woman a bitch, ordering her to do your domestic labor, and reducing her to body parts are about as sexist as you can get. No matter
who
she is.